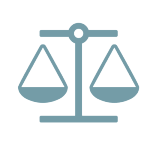 CA District Court Strikes Nationwide Class Allegations for Lack of Jurisdiction over Out-of-State Class Members
The Southern District of California recently dismissed nationwide class allegations brought by a California resident because the court lacked personal jurisdiction over the non-Californian putative class members; and alternatively, because the plaintiff lacked standing to assert claims that were based on the laws of states other than California.
The plaintiff brought a putative class action, claiming that he bought a defective hamster cage from a national pet store, and that the pet store knew that the cages it was selling across the country were defective. The complaint asserted, in relevant part, violations of California consumer protection laws; and common law claims for fraud, breach of implied warranty, and unjust enrichment. The plaintiff purported to bring his claims on behalf of a nationwide class.
As background, courts can exercise personal jurisdiction over a defendant corporation and entertain a nonresident's claim in two ways. The first approach is general personal jurisdiction, which is primarily limited to the state where the corporation is incorporated or has its principal place of business. The district court did not have general personal jurisdiction over the pet store, which was incorporated in Delaware and had its principal place of business in Arizona. The second is specific personal jurisdiction, which requires a connection between the forum state and the specific claims at issue.
With respect to specific personal jurisdiction, while noting that courts have reached different results, the district court first held that the Supreme Court's opinion in Bristol-Myers Squibb Co. v. Superior Court of California, San Francisco Cty., 137 S. Ct. 1773 (2017) governed class action lawsuits. In Bristol-Myers, the Supreme Court held that non-Californians could not bring mass tort claims in California for their injuries in other states, because allowing such claims would violate the Fourteenth Amendment's Due Process Clause, even if the California residents' and nonresidents' claims were similar. WBK previously wrote about Bristol-Myers here.
Similarly, the district court found it did not have specific personal jurisdiction over the pet store with respect to non-Californian residents who had bought cages outside California. The pet store's sale of products to others in California did not create a sufficient nexus between the pet store and California to confer personal jurisdiction over the pet store for the claims of the out-of-state putative class members.
Finally, the district court held that the plaintiff also lacked standing to assert any claims that were based on the laws of another state, because those laws did not govern his claims. Although the plaintiff's complaint listed generic fraud, breach of implied warranty, and unjust enrichment claims, the plaintiff essentially was bringing fifty different claims for each count: one claim for each state, on behalf of fifty different putative classes. The plaintiff, however, had only been injured in California and did not suffer injuries traceable to violations in any of the other states. Therefore, he lacked standing to bring those claims.
The case is Carpenter v. Petsmart, Inc., No. 19-CV-1731 (S.D. Cal. Mar. 2, 2020).