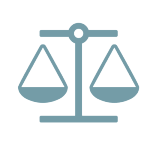 CA Central District Court Upholds Defendant's Motion to Compel Arbitration in Data Breach Suit
A California U.S. District Judge granted a defendant's motion to compel arbitration and stayed a plaintiffs' class action lawsuit—for negligence, breach of implied contract, and other claims stemming from a 2016 data security breach suffered by defendant– pending the outcome of the arbitration. In the underlying data security breach, plaintiff's personally identifiable information was accessed by hackers. Plaintiffs claim they suffered damages as a result of defendant's failure to disclose the breach when it occurred, and its decision to pay the hackers $100,000 in exchange for their silence and assurance that the data would be deleted.
The judge found that plaintiffs, a group of riders and one driver who were accountholders with the defendant's ridesharing service, agreed to the company's terms and conditions when they signed up for the service. The terms and conditions included provisions that required users of the service to resolve disputes through final and binding arbitration.
The court found that the one class plaintiff who was a driver with the ridesharing service, was not entitled to an exemption from arbitration under the Federal Arbitration Act for workers involved in foreign or interstate commerce because he was not engaged in foreign or interstate commerce. As to the rider plaintiffs' argument that they were not on reasonable notice of the arbitration provisions, the court found that they received adequate notice of the arbitration provisions from the defendant, both at the time of signing up for the service and in subsequent communications.
The court also found that the plaintiffs, having agreed to arbitration when they accepted the terms and conditions of the service, had delegated "gateway issues of arbitrability exclusively to the arbitrator."
The case, Benjamin Heller, et al. v. Rasier, LLC, et al., Case No. CV-17-8545 PSG, is in the United States District Court for the Central District of California.