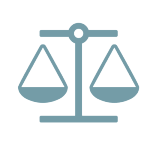 11th Circuit Orders FTC to Pay $843k in Legal Fees
The Eleventh Circuit Court of Appeals recently granted a petition adopting a special master's report and recommendation and awarded $843,173 in attorney's fees and expenses to law firms representing a defunct medical diagnostic testing company. The report concluded that the company was the prevailing party in the case and the FTC's position was not substantially justified.
Under the Equal Access to Justice Act (EAJA) a court must award attorney's fees to a prevailing party unless the position taken by the United States in the proceeding at issue was substantially justified. The special master's report explained that the company was the prevailing party because the Eleventh Circuit vacated the FTC's cease and desist order.
The report explained that a government entity's position is substantially justified when it has a reasonable basis in law and fact. The report considered a non-exhaustive list of six factors identified by the Eleventh Circuit that may aid in the assessment of the government's position. Using these factors and other considerations, the report found that the FTC lacked substantial justification for prosecuting the company citing reliance on fabricated evidence, inconsistent theories of the case, and unreasonable interpretation of the law. Additionally, the report explained that the FTC had an inappropriate relationship with a technology company and stated that the agency only received information about the medical company after it rejected the technology company's shakedown attempt.
While the company requested an award under the EAJA for approximately $1.858 million in attorney's fees and expenses, the report found that reasonable attorney's fees and expenses totaled $843,173. In addressing reasonable fees, the report considered collateral actions, hourly rates, reasonable hours and expenses, and the proper components of a fee application. The report refused to recommend fees related to collateral actions or for legal services unrelated to the present matter. It recommended $125 per hour for work performed in the agency action and a maximum of $197.26 per hour for work performed in the 2016 appeal to the Eleventh Circuit. The report also provided a detailed analysis of time records to calculate the appropriate compensation for each law firm.