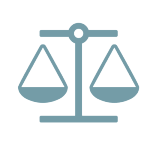 9th Circuit Finds Home Owner's Loan Act of 1933 Preempts California State Law
Following years of litigation, the Ninth Circuit held that the Home Owner's Loan Act of 1933 (HOLA) preempts a California state law requiring banks to pay interest on escrow accounts.
In a 2-1 decision, the panel reversed the district court's previous order (which was previously covered by WBK) which found that HOLA did not preempt the actions involved.
The appellees had a mortgage from a federal savings association that is organized and regulated under HOLA. The servicing rights and obligations were then purchased from the federal savings association by a national bank that is organized under the National Bank Act. The appellees own property located in California and under California Civil Code Section 2954.8 they are entitled to interest paid on escrow accounts. They were not paid this interest, with the conduct at issue occurring after the national bank purchased the servicing rights and obligations.
The decision turned on the question of whether HOLA applied given that the actions occurred following the purchase of the servicing rights as the Ninth Circuit previously found that the National Bank Act does not preempt the California law.
Following a review of HOLA's purpose and history, as well as the plain text of the California law, the court held that because the California law impacts the "[p]rocessing, origination, servicing, sale or purchase of, or investment or participation in, mortgages," the HOLA field preemptions apply.