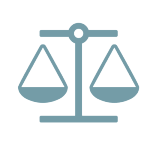 District Court Allows California Mortgage Escrow Suit to Proceed Despite Federal Thrift Preemption
The U.S. District Court for the Northern District of California recently ruled that a national bank must face a proposed putative class action by California mortgage borrowers accusing it of violating a state law requiring mortgage lenders to pay at least two percent annual interest on funds held in escrow accounts.
The bank had moved to dismiss the case, arguing, in relevant part, that the California escrow account law was preempted by the federal Home Owners Loan Act (HOLA), which governs federal thrifts, including the now-defunct original issuer of the borrowers' mortgages that the bank purchased the loans at issue from.  The bank claimed that extending HOLA preemption to the purchaser of a loan originated by a federal thrift is consistent with long-standing precedent.
The court, however, rejected the bank's argument, finding that HOLA preemption does not apply to the conduct of a national bank that acquires a loan originated by a federal thrift.  According to the court, despite how California courts may have ruled in the past, the HOLA preemption only applies to "conduct occurring before the loan changed hands from the federal savings association or bank to the entity not governed by HOLA." Further, the court stated that the HOLA preemptive effect does not attach to a loan after it is sold by a federal thrift.  Therefore, as a result of concluding that the bank cannot rely on HOLA to preempt the state escrow account law, the court denied the bank's motion to dismiss.
We note that the plaintiffs in this case filed the complaint against the bank after the spring decision by the U.S. Court of Appeals for the 9th Circuit in Lusnak v. Bank of America. In that case, the 9th Circuit held that the California statute requiring mortgage lenders to pay interest on borrowers' escrow accounts was not preempted by the National Bank Act.
The case is McShannock et al. v. JPMorgan Chase Bank NA, case number 3:18-cv-01873, in the U.S. District Court for the Northern District of California.