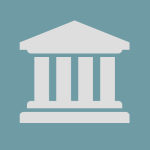 New York Updates Its CRA Regulation
Recently, the New York Department of Financial Services (DFS) updated its Community Reinvestment Act (CRA) regulation. The updated regulation implements the amendments made to section 28-b of the New York Banking Law, and it allows the DFS to collect additional data to evaluate how well covered banking institutions are serving minority- and women-owned businesses in their communities. These provisions are effective August 8, 2023.
Among other things, the new provisions specify how covered entities must collect and submit required data while abiding by applicable fair lending laws. The updated regulation will require covered entities to report to the DFS the details of applications, including: (i) whether the applicant is a minority-owned business or a women-owned business (or both); (ii) the type and amount of credit the applicant applied for; (iii) the application date and whether the application was approved or denied; (iv) the size of the business; and (v) the location of the business. Note the data must also be maintained by covered entities for at least six years.