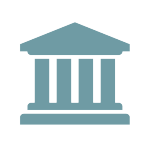 FHA Extends Second Appraisal Requirements for HECMs
FHA recently issued Mortgagee Letter 2019-16 (ML 2019-16), which eliminates the termination date for policies announced in Mortgagee Letter 2018-06 (ML 2018-06) that require HECM lenders to provide a second property appraisal if FHA determines that additional support for the collateral value is needed before approving a HECM loan for insurance. The second appraisal requirements provided in ML 2018-06 were scheduled to expire on September 30, 2019.
In ML 2019-16, FHA states that it "evaluated the HECM program requirements implemented under ML 2018-06 and [] determined that the collateral risk assessment requirement is having the desired effect of mitigating significant collateral valuation risks posed to the Mutual Mortgage Insurance Fund (MMIF) and borrowers." FHA also notes that the appraisal requirements set forth in ML 2018-06 continue to be necessary for the fiscal safety and soundness of the HECM program. Therefore, FHA eliminated the termination date announced in ML 2018-06 and, as a result, its HECM second appraisal requirements will remain in effect.
WBK previously covered the HECM collateral risk assessment requirements here.