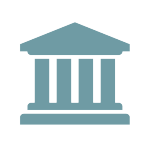 FHA to Require Second Appraisal for Some Reverse Mortgages
On September 28, 2018, FHA issued Mortgagee Letter 2018-06, requiring lenders that originate HECM loans to provide a second property appraisal if FHA determines that inflated property values may exist.  The new requirement applies to FHA case numbers assigned on or after October 1, 2018, through September 30, 2019.  According to FHA, it will periodically review this requirement and, based on the results, renew it beyond 2019.
Under the new policy, FHA will perform a risk assessment of appraisals submitted for new HECM originations.  A second appraisal may be required if FHA determines that additional support for the collateral value is required before a loan is approved for insurance.  Lenders are advised that they must not approve or close a loan before FHA performs its collateral risk assessment, and, if required, a second appraisal is obtained.  Where a second appraisal is required, lenders must use the lower value of the two appraisals.  The cost of the second appraisal may be financed as part of the HECM closing costs.
According to Mortgagee Letter 2018-06, FHA is addressing the accuracy of appraised property values because of losses in the HECM program and to reduce risks to FHA's Mutual Mortgage Insurance Fund.  FHA's 2017 Annual Report to Congress found that the Agency's HECM portfolio had a negative capital ratio of 19.84 percent and a negative net worth of $14.5 billion.
Mortgagee Letter 2018-06 is available here.
HUD's press release is available here.