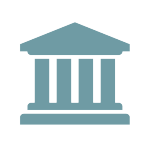 FDIC and OCC Issue Notice of Proposed Rulemaking to Revise CRA Regulations
The FDIC and OCC recently issued a joint notice of proposed rulemaking and request for comment to amend the regulations implementing the Community Reinvestment Act (CRA).  Comments must be received on or before March 9, 2020.
The CRA was enacted in 1977, and the regulations implementing the CRA, though having been amended over time, have not been substantially updated since 1995.  According to the FDIC's financial institution letter, "[t]he proposed revisions would seek to modernize and update CRA regulations to better achieve the law's underlying purpose of encouraging banks to serve their communities."
First, the proposed rule would clarify and expand which activities qualify for CRA credit, while also requiring the FDIC and OCC to publish a periodic list with illustrative examples of qualifying activities and establishing a process by which banks can confirm whether an activity is a qualifying activity with the agencies. This may create more certainty, transparency, consistency, and flexibility on types of qualifying activities, though it potentially may no longer count certain specific activities that may currently qualify for CRA credit.
Next, the proposed rule would update where CRA activities count for CRA credit, still requiring banks to delineate "facility-based" assessment areas around their main office, branches, or non-branch deposit-taking facilities plus the surrounding areas where banks have originated/purchased a substantial portion of their loans, but adding "deposit-based" assessment areas where the banks have significant concentrations of retail domestic deposits. This proposed change aims to encourage banks to continue to meet their physical local community needs while allowing for flexibility to serve other communities with distinct needs, such as community development deserts.
Then, the proposed rule would create a more transparent and objective method to measure CRA performance, including different performance standards for banks of different sizes, such as maintaining the separate small bank performance standards. For example, the new general performance standards would focus assessment on two fundamental CRA performance components (the distribution of qualifying retail loans to low- and moderate-income (LMI) individuals, small farms, small businesses, and LMI geographies; and the impact of a bank's qualifying activities (i.e., value of qualifying activities relative to retail domestic deposits)), and the proposed rule would also include a strategic plan option for all banks (e.g., to address those with business models that could not effectively be evaluated under the proposed objective framework).
Finally, the proposed rule would provide for more transparent, consistent, and timely CRA-related data collection, recordkeeping, and reporting, with different requirements for banks evaluated under the small bank performance standards versus the general performance standards and certain information in the reports to be made public. The FDIC and OCC believe that standardized data would allow them to better assess, measure, and understand CRA activity.
The proposed rule contemplates varying compliance dates after the effective date of the final rule to allow banks to transition to the requirements.
Although the FDIC, OCC, and Federal Reserve Board generally issue joint regulations related to the implementation of the CRA, the Federal Reserve Board did not participate on the issuance of this proposed rule.