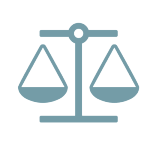 CFPB Settles Long-Running Suit Against Now-Bankrupt Fintech Lender
The CFPB recently settled a case against a fintech company that had been in litigation for two years, over the company's alleged unfair, deceptive, and abusive acts and practices in collecting online installment loans that were allegedly partially or completely void in 17 states. WBK's previous coverage of the CFPB's suit against the company can be found here.
Pursuant to the settlement, the company and its subsidiaries are indefinitely barred from providing services to any lenders who provide credit, service credit, or collect on credit in violation of state usury laws or without a state-issued license in any of the seventeen states (Arizona, Arkansas, Colorado, Connecticut, Illinois, Indiana, Kentucky, Massachusetts, Minnesota, Montana, New Hampshire, New Jersey, New Mexico, New York, North Carolina, Ohio, and South Dakota) where the fintech company allegedly violated state lending laws. The settlement includes a nominal civil monetary penalty totaling $7, comprising $1 for each of the company and its subsidiaries. The company is also required to assist the CFPB in its continued investigation.
The CFPB noted in a press release that the settlement is one piece of the fintech company's bankruptcy resolution, which will also include consumer redress for consumers that is expected to exceed $39 million.