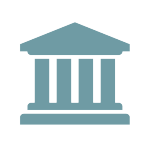 Fintech Company's Motion to Dismiss CFPB's Tribal Lending Lawsuit Denied
A Montana federal judge recently denied a fintech company's motion to dismiss a CFPB lawsuit against the company and its subsidiaries alleging that sham tribal lenders were used to collect from consumers on small dollar loans for which payments were not legally owed.
According to the amended complaint, the companies, through three lending businesses owned by Indian tribes for which the companies provided critical services, sought to collect loan payments from consumers who did not legally owe money on the loans, because the loans were void from the outset due to violations of state law usury limits and lender licensing requirements.  The CFPB alleges that the companies' attempts to collect on the loans constituted unfair, deceptive, and abusive acts and practices under the Consumer Financial Protection Act (CFPA), and is seeking an injunction barring the companies from engaging in such practices in the future, as well as damages and other monetary relief the court finds necessary to redress injury to consumers including but not limited to restitution and the refund of monies, disgorgement, civil money penalties, and costs.
The companies sought to dismiss the lawsuit on a number of grounds, including that: (i) the CFPB's structure is unconstitutional; (ii) the claims are not permitted by the CFPA because the CFPB is not authorized to establish usury limits, or bring enforcement actions without first engaging in rulemaking; (iii) the complaint fails to, and cannot, join indispensable parties, including the tribal lenders; (iv) the court lacks personal jurisdiction over one of the subsidiaries; (v) the complaint fails to state cognizable claims under the CFPA; and (vi) certain claims are time-barred.
The court declined to dismiss the lawsuit, finding that: (i) challenges to the constitutionality of the CFPB's structure have been rejected by several district courts in the Ninth Circuit, as well as the en banc panel of the D.C. Circuit; (ii) enforcing a prohibition on collecting amounts that consumers do not owe differs from establishing a usury limit, and that the CFPA does not require that the CFPB engage in rulemaking before bringing an enforcement action; (iii) the remedies sought by the CFPB arguably will not impede the tribal lenders' ability to collect on their contracts and enforce their choice of law provisions directly; (iv) the allegations satisfy the alter ego test for purposes of establishing general jurisdiction over the subsidiary at the motion to dismiss stage of the proceedings; (v) the CFPB pled facts sufficient to support its CFPA claims; and (vi) the claims are not time-barred.
The case is Consumer Financial Protection Bureau v. Think Finance LLC, Case No. 4:17-cv-00127, in the U.S. District Court for the District of Montana.