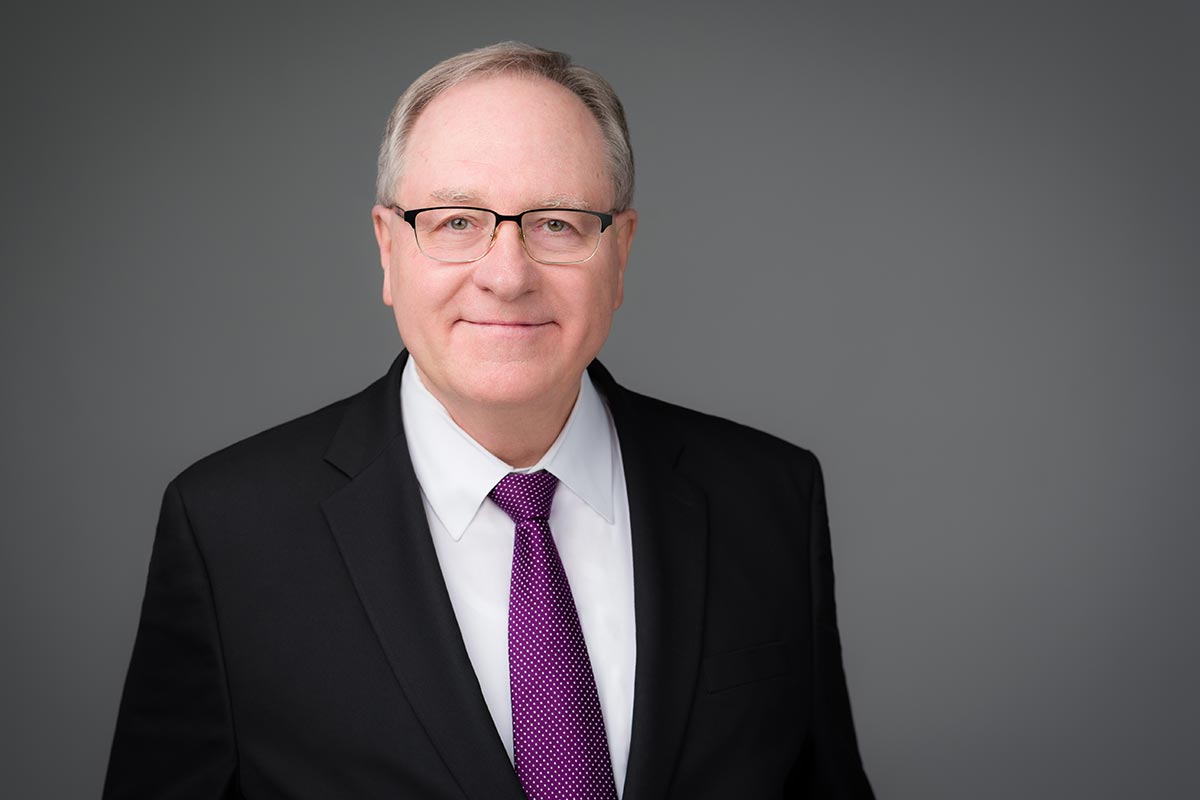 Michael R. Pfeifer
Of Counsel
Contacts
1300 19th Street NW, 5th Floor Washington, DC 20036-1609
Michael is Of Counsel at Weiner Brodsky Kider, PC. He has over four decades of experience in successful representation of lenders, servicers, secondary market investors, and other financial institutions in a broad range of litigation and regulatory compliance matters involving both federal and state mortgage banking and financial services laws, including the Federal Truth In Lending Act (TILA), Real Estate Settlement Procedures Act (RESPA), Equal Credit Opportunity Act (ECOA), Fair Credit Reporting Act (FCRA), Fair Debt Collection Practices Act (FDCPA), Unfair, Deceptive, and Abusive Acts and Practices (UDAAP) and California's unique Per Diem Interest Law, Homeowner Bill of Rights (HOBR), Financial Elder Abuse Statutes, and Consumer Privacy Act, as well as the California Rosenthal Fair Debt Collection Practices Act.
Michael also has extensive experience in representing licensees before state and federal administrative agencies in regulatory examination, enforcement, and license revocation proceedings, as well as prosecuting and defending mortgage loan repurchase and indemnification claims, and litigating title and lien priority disputes.
Since 2011, Michael has been General Counsel to the California Mortgage Bankers Association where, in addition to his services to the Association and its members, he has written and co-authored several successful amicus curie appellate briefs on behalf of the financial services industry. Michael has also published numerous articles on industry-related topics and is a frequent speaker and panelist at various industry conferences and educational events.
Practice Areas
Education
Cornell University Law School, J.D., 1975
London School of Economics and Political Science, 1971
Claremont McKenna College, B.A., magna cum laude, 1972
Admissions
California
U.S. Supreme Court
U.S. Court of Appeals, Ninth Circuit
U.S. District Court, Central District of California
U.S. District Court, Northern District of California
U.S. District Court, Southern District of California
U.S. Bankruptcy Court, Central District of California
Representative Matters
Recovery of millions of dollars for several national mortgage loan aggregators on repurchase and indemnity claims against various correspondent lenders and brokers
Defense of lenders, servicers, investors, and brokers in multiple individual cases resulting in dismissal or favorable settlements of claims alleging violation of federal and/or state consumer financial protection laws
Defense of multiple national and regional mortgage lenders to successful resolution of license revocation/enforcement proceedings by California DFPI on per diem interest, trust accounting, and other compliance issues
Successful defense of lenders, brokers, and servicers against claims of financial elder abuse, fraud, and regulatory compliance violations in connection with reverse mortgages and loan servicing practices
Defense of regional savings bank to favorable settlement of multi-million dollar repurchase/indemnity claims by two separate Wall Street investment trusts
Successful prosecution and defense of multiple quiet title and lien priority lawsuits on behalf of mortgage lenders and real estate investors
Defense of national loan servicer to favorable settlement of multi-million-dollar private action based on alleged violations of Los Angeles County Health and Safety Code and Rent Escrow Account Program (REAP)
Co-author of successful Amicus Brief for California MBA, National MBA, and California Mortgage Association in California Supreme Court case of Sheen v. Wells Fargo Bank, N.A. (2022) [12 Cal.5th 905] holding that lenders do not owe a tort duty of due care to process, review, and respond carefully and completely to borrowers' loan modification applications
Defense judgment for creditor client in sixteen-day trial in U.S. Bankruptcy Court on Trustee's multimillion dollar Fraudulent Transfer and Voidable Preference claims
Successful prosecution of historical water rights easement claim on behalf of major grower in California Central Valley
Publications
Dodd-Frank's UDAAPs: Have We Lost Our Way? (Mortgage Compliance Magazine, December 2013, pp. 18-26)
Homeowner Bill of Rights Threatens Industry & Recovery (California MBA Legal News, Summer 2012)
Editor and Contributing Author, Predatory Lending, (Materials for MBA Certified Quality Assurance Professional designation 2006)
Mortgage Fraud: Are You Part Of The Solution? (Mortgage Matters Magazine, July/August 2004)
New Duties For Protection of Customer Records (Mortgage Matters Magazine, March/April 2003)
Inflated Appraisals: Should Brokers Really Care? (Mortgage Matters Magazine 2003)
Editor and Contributing Author, Combating Fraud and Unethical Practices in Real Estate Transactions, Second Edition: A Practice and Training Guide (MBA 2002)
New Amendments to California's Identity Theft and Credit Reporting Laws (Mortgage Matters Magazine, November/December 2002)
"Legal Perspectives on Disclosure Issues for CMBS Investors"–Chapter 19 of Commercial Mortgage-Backed Securities (1997) edited by Frank J. Fabozzi and David P. Jacob
"A Legal Safety Net: Strategies and Defenses to Loan Repurchase Obligations," Mortgage Banking Magazine (June 1995)
Recognition
AV-Rated by Martindale-Hubbell for over 35 years
America's Most Honored Lawyers – Top 1% (2020)
Affiliations
California Mortgage Bankers Association, General Counsel (Current)

Former Board of Directors Member (9 years)
Former Chair of Legal Issues Committee (8 years)
Former Chair of Mortgage Quality and Assurance Committee (10 years)
Former Chair of Annual Legal Issues Conference (11 years)

Mortgage Bankers Association

Former Chair of Fraud and Ethics Subcommittee (4 years)

Orange County Bar Association
State Bar of California