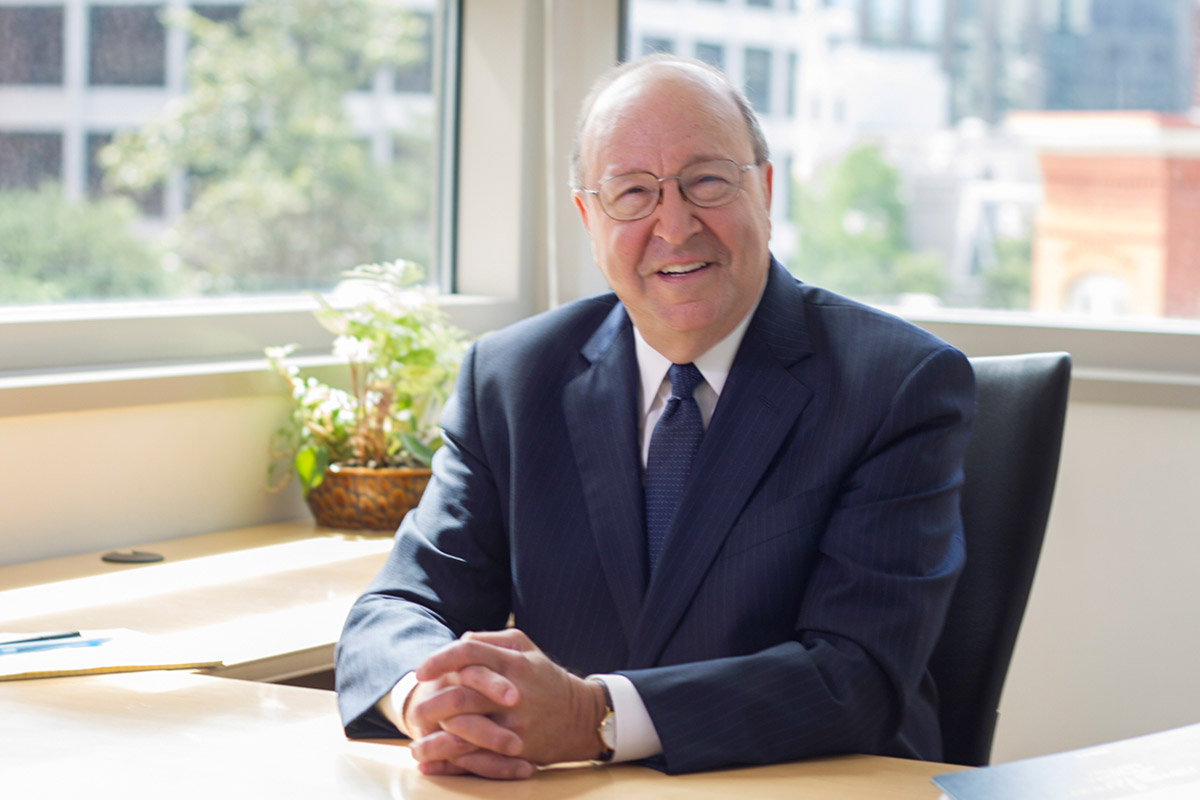 Contacts
1300 19th Street NW, 5th Floor Washington, DC 20036-1609
Jim, a law firm founding member, advises clients on strategic business initiatives, federal compliance and regulatory matters, mergers and acquisitions, asset purchases and sales, and secondary mortgage market transactions.  As a former HUD Deputy Assistant Secretary, he has deep experience in FHA and Ginnie Mae (as well as Fannie Mae and Freddie Mac) requirements, issues and opportunities, and also is Co-General Counsel of the National Reverse Mortgage Lenders Association.
Jim also is a Director (and formerly Lead Director) of MFA Financial, Inc., a multi-billion dollar NYSE-listed REIT that invests, on a leveraged basis, in residential mortgage financial assets.
In addition, Jim is a Director of Enterprise Community Development, the nation's fifth largest affordable housing developer and community owner with over a billion dollars of investments in 16,000 homes in 110 communities in the mid-Atlantic region.  Jim also is a Director of the Housing Partnership Equity Trust, LLC, a social purpose REIT that acquires and preserves naturally occurring affordable housing in partnership with leading non-profit apartment owners across the nation.
Jim formerly served as Chairman of a county housing finance agency that has issued over a billion dollars of mortgage revenue bonds.
Practice Areas
Education
Georgetown University Law Center, J.D., 1972
Columbia University, M.S.E.E., 1968
Cornell University, B.S., 1967
Admissions
Representative Matters
Structured, negotiated, documented, and secured regulatory approvals in connection with complex residential mortgage company mergers and acquisitions
Resolved regulatory and compliance issues with multiple state and federal mortgage and banking regulators
Developed sophisticated arrangements among real estate settlement service providers, including but not limited to residential mortgage lenders, servicers, sub-servicers, and investors (public and private), in compliance with applicable federal and state regulatory requirements
Structured flow and whole loan purchase and sale, and investment and loan, transactions
Advised national industry trade associations on full range of activities, including participating in regulatory, legislative, and public affairs initiatives, developing and guiding complex industry ethics and compliance programs, and fashioning modern membership requirements
Led multiple Boards (for profit and non-profit) in the residential real estate development and community building and mortgage finance arenas, particularly with respect to strategic and succession planning, risk and opportunity assessments, and governance matters
Publications
Co-author, The Reverse Mortgage Practical Guide (AllRegs 2007)
Contributing Author, Secondary Market Residential Mortgage Transactions (A.S. Pratt & Sons)
Consulting Editor, Mortgage Lending Compliance Alert (Eli Research)