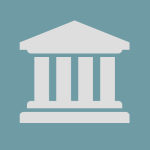 Wyoming and New Mexico Issue Standards for Remote Notarization
Recently, Wyoming and New Mexico issued regulations setting forth standards for Remote Online Notarizations (RON).
Wyoming's Secretary of State recently issued a rule requiring that the name of the electronic notarization system, or other form of communication technology, used to perform the notarial act be included in the notarial certification for RONs. In addition, the rule specifically allows persons to require a specific electronic notarization system, rather than another form of communication technology, and to implement additional retention requirements for the audio and visual recording of the notarial act.
New Mexico also recently issued standards for RONs. These standards include, amongst other things, application requirements for performing RONs, requirements for how RONs shall be performed, and the manner by which a notarial officer should verify an individual's identity when performing a RON. This rule goes into effect January 1, 2022.