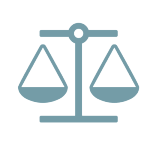 Wells Fargo Reaches $1.2 Billion Settlement to Resolve Claims Arising from FHA Mortgage Origination and Underwriting Practices
On April 8, 2016, Wells Fargo Bank, N.A., reached agreement with the U.S. Department of Justice (DOJ), acting on behalf of the U.S. Department of Housing and Urban Development (HUD), to pay $1.2 billion to settle civil mortgage fraud claims arising from its participation in the Federal Housing Administration Direct Endorsement Program as early as May 2001.  As part of the settlement, Wells Fargo and Vice President Kurt Lofrano admitted to having falsely certified to HUD that many thousand residential mortgage loans were eligible for FHA insurance.  This record settlement echoes HUD's continued efforts to scrutinize participants in the FHA mortgage insurance program, and to levy heavy penalties under the False Claims Act and other federal and state statutes.
The settlement resolves three government actions against Wells Fargo—most prominently, a DOJ lawsuit pending in the U.S. District Court for the Southern District of New York since October 2012 (United States v. Wells Fargo Bank, N.A., No. 12 civ. 7527), in which the Government alleged violations of the False Claims Act and FIRREA in connection with the lender's FHA underwriting and origination practices.  The settlement also resolves two investigations, one by the U.S. Attorney's Office for the Southern District of New York regarding Wells Fargo's FHA origination and underwriting practices subsequent to those at issue in the foregoing lawsuit, and another investigation by the U.S. Attorney's Office for the Northern District of California regarding whether a mortgage lender acquired by Wells Fargo in 2009, American Mortgage Network, LLC, had falsely certified and submitted ineligible mortgage loans for FHA insurance.
In the SDNY lawsuit, the DOJ had alleged that between May 2001 and October 2005, Wells Fargo had failed to comply with basic HUD requirements, and had engaged in "reckless" origination and underwriting of its FHA retail loans.  Specifically, the Government claims that Wells Fargo had hired inexperienced underwriting staff and had presented improper incentives to underwriters and other staff by paying out bonuses based on the number of loans approved.  The Government alleged that, during this time, Well Fargo certified to HUD that over 100,000 FHA loans met HUD requirements for origination and underwriting, despite management's knowledge that "nearly half of the loans in certain months" had not been properly underwritten or were not otherwise eligible for FHA insurance (the complaint noted several months in which the lender's quality assurance department found "material" violations on nearly 50% of FHA loans).
Second, the DOJ alleged that, between January 2002 and December 2010, Wells Fargo failed to self-report to HUD more than 6,000 loans that had been affected by "fraud or other serious violations."  Though Wells Fargo had internally identified many thousand "material" findings on loans closed between 2002 and 2010, including more than 3,000 Early Payment Defaults, the lender self-reported only 238 loans.  Prior to 2005, the lender had self-reported only a single loan.  The settlement fails to recognize widespread disagreement over self-reporting requirements prior to HUD guidance on the issue in 2013.
Wells Fargo had moved to dismiss the lawsuit in early 2013, but was unable to gain any traction before District Court Judge Jesse Furman, who dismissed the Government's common law claims, but denied the lender's motion as to all federal statutory claims.
Weiner Brodsky Kider PC regularly represents mortgage lenders and servicers throughout the United States against alleged violations of federal and state laws, including the False Claims Act.