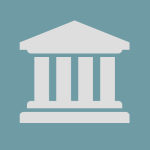 Washington Temporarily Waives Certain Fees
The State of Washington Department of Financial Institutions, Division of Consumer Services (the Department), is temporarily waiving portions of some fees and temporarily waiving others in their entirety.
Mortgage Loan Originator (MLO) renewal fees will be reduced for the 2019 calendar year from $155 to $75.  This $80 waiver per MLO renewal applies only for the 2019 calendar year.
For the following categories of loans, the annual assessment fee will be temporarily waived for the calendar year of 2018: (1) residential mortgage loans purchased in 2018; (2) residential mortgage loans brokered in 2018; and (3) residential mortgage loans in portfolio on December 31, 2017.  The Department pointed out, however, that residential mortgage loans made during the calendar year of 2018 will continue to be assessed as usual.
The hourly fees charged on loan company examinations are temporarily waived for the period of July 1, 2018, through December 31, 2019.  The Department notes that while hourly fees will not be charged, payment for travel time and expenses associated with examinations are not waived and will still require payment.