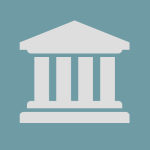 Washington State Issues Trust Account Guidance for Mortgage Brokers Under the MBPA
The Washington Department of Financial Institutions Division of Consumer Services (DFI) has issued interim regulatory guidance on the use of trust accounts by mortgage brokers.
In general, the Washington Mortgage Broker Practices Act provides that all money received by a mortgage broker from a borrower for payment of third-party provider services is deemed as held in trust immediately upon receipt by the mortgage broker.  The Act also provides that a mortgage broker must deposit, prior to the end of the third business day following receipt of such trust funds, all trust funds in a trust account of a federally insured financial institution located in the state of Washington.  In addition, the Act provides that all trust account funds collected under the Act must remain on deposit in a trust account in the state of Washington until disbursement.
The interim guidance issued by the DFI clarifies what funds are considered trust funds under the Act.  According to the guidance, trust funds include funds received by a broker from or on behalf of a borrower for payment to third-party providers prior to closing.  However, trust funds do not include funds received by a broker from a settlement agent or lender, on or after closing, for reimbursement to the broker solely for payment to third-party service providers.
The DFI regulatory guidance is available here.