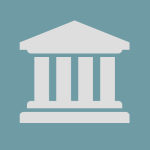 Virginia Revises Various License and Reporting Requirements
On March 14, 2016, Virginia approved various revisions to its mortgage lending license and reporting provisions.  These amendments include the following:
New provisions regarding inactive mortgage loan originator licenses have been added.
A new provision stating that mortgage lender and mortgage broker licenses expire on an annual basis has been added, together with provisions addressing how such licensees may renew their licenses.
Amendments to the periodic reporting provisions stating that each licensee must file periodic written reports with the Commissioner or with the Registry containing such information as the Commissioner may require, which shall be submitted with such frequency and by such dates as the Commissioner will prescribe.
The amendments revise Va. Code Ann. § 6.2-1610, add a new Va. Code Ann. § 6.2-1607(E), and add a new Va. Code Ann. § 6.2-1712.1.
These revisions are effective on July 1, 2016.