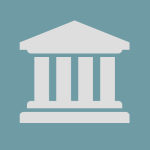 Vermont Rescinds Combination of License Types Option
The Vermont Department of Financial Regulation recently rescinded its Combination License option. The transition period, which began on July 1, 2021, ends on September 30, 2021.
Companies that hold a Combination License will need to transition back to one or more of the following individual licenses, as appropriate, to conduct their business: Lender License, Mortgage Broker License, Loan Solicitation License, and/or Loan Servicer License. Licensees will be required to transition to each individual license type through NMLS by filing a Company Form (MU1) application and an Individual Form (MU2) for each of their control persons or a Branch Form (MU3) application, as applicable. In addition, companies will need to obtain electronic surety bonds for each of the new licenses in order to pass the NMLS completeness check. The surety bond amount at the licensee's main office must also be increased by the appropriate amount for each business license, although transition is not necessary for any branch that holds a single license type. To prevent delays at the time of transition, the Vermont Department of Financial Regulation encourages current licensees to update their NMLS forms before they request transition to the new license types.