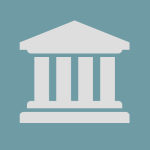 Vermont Enacts Laws Regarding Electronic Notarization and Recording
The state of Vermont enacted House Bill 512 (Bill), which adopts provisions of the Uniform Real Property Electronic Recording Act (URPERA) and the Revised Uniform Law on Notarial Acts to permit, and set standards relating to, the electronic and remote notarization of records, and the acceptance, recording, and availability of deeds and other property records in electronic form.
To highlight a few aspects of the Bill, it authorizes recorders to begin engaging in the electronic recording of records related to real property transactions, provided that the recorder complies with Vermont's URPERA statutes and the standards and best practices adopted by the Vermont State Archives and Record Administration. Notaries public are also authorized to perform notarial acts on electronic records and for remotely located individuals, provided that the notary applies for and is grated a special commission endorsement.
The Bill also makes a number of changes to definitions under the law. In addition to defining several new terms including "communication technology" and "remotely located individual," the Bill revises the definition of "notarial officer" to mean "a notary public or other individual authorized to perform a notarial act," and revises the definition of "official stamp."
The provisions discussed in this article are effective on July 1, 2022. The final version of the Bill can be found here.