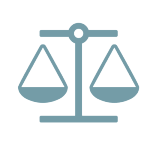 VA Supreme Court Rejects Appeal Seeking Public Disclosure of Annual Reports Filed by Car Title Lenders
The Virginia Supreme Court recently upheld a ruling by the Virginia State Corporation Commission rejecting a nonprofit investigative news organization's request for copies of annual written reports that were filed by three motor vehicle title lenders licensed with the Commission's Bureau of Financial Institutions.
In the case, Center for Public Integrity v. TitleMax of Virginia, Inc., et al., the news organization sought disclosure of 2014 annual reports filed by three licensed lenders.  While the Commission publishes cumulative data from all motor vehicle title lenders on an annual basis, it has historically treated individual reports as confidential due to the potentially sensitive information contained therein.
The lenders filed separate petitions with the Commission challenging the release of the reports based primarily on Section 6.2-101(A) of the Code of Virginia, which prohibits the Commission from disclosing certain information to the public, including any "personal financial information" provided to the Commission.  The Commission concluded the term "personal financial information" was ambiguous as applied to business entities rather than individuals; however, it determined there was no need to resolve the ambiguity because there was no statute that would require the Commission to change its historical practices and release the reports in the first place.  Of note, the Virginia Supreme Court previously ruled in 2011, in Christian v. State Corporation Commission, that the Commission is not subject to the Virginia Freedom of Information Act.
On appeal, the news organization alleged two errors in the Commission's order, both of which related to the applicability of Section 6.2-101(A).  The Virginia Supreme Court rejected the appeal on largely procedural grounds, finding that because the Commission's order did not ultimately rely on the applicability of Section 6.2-101(A), the appellant's allegations related to that statute had failed to properly identify an error in a specific ruling made by the Commission, as required under the applicable Virginia Supreme Court rules.
The entire opinion may be found here.