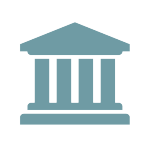 VA Reviews Regulations Governing Allowable Expenses
The Department of Veterans Affairs (VA) Loan Guaranty Service has initiated an advanced notice of proposed rulemaking soliciting comments on how VA should approach a review of the regulations pertaining to allowable expenses that a veteran may pay or be charged in connection with obtaining a VA guaranteed home loan.
According to the advance notice of proposed rulemaking the VA has protected veterans from incurring unreasonable closing costs. However, over the years, some veterans as well as other representatives complained that certain provisions of the regulations regarding allowable fees and expenses may be detrimental to veterans' bargaining position during home buying negotiations. It has been asserted that veteran borrowers are sometimes unable to compete with other financing options that are not restricted by similar regulatory constraints. "VA recognizes that these constraints can contribute to sellers' decisions to accept other offers or lead lenders to charge higher interest rates to offset losses." VA also recognizes that restrictive permissible charges and fees might result in market participants' not giving consideration to financing or selling homes to veterans.
Comments must be received on or before June 12, 2017.
The Federal Register notice may be accessed here.