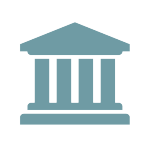 VA Issues VALERI Servicer Newsflash Concerning Reporting and Servicing Updates
VA issued a VALERI Servicer Newsflash dated January 25, 2021, providing various reporting and servicing updates. First, the newsflash provided information concerning updates to certain display features for various reports.
The newsflash noted that the transition to ServiceNow as Loan Guaranty Service's Unified Helpdesk tool, was issued on November 17, 2020.
The newsflash announced that a VA circular extending foreclosure and eviction relief was issued on December 28, 2020. WBK previously reported on that extension here.
The newsflash also contained a reminder that VALERI users should log in every 30 days to avoid deactivation, which occurs after a user has not logged in for 90 days.
Finally, the newsflash noted that because a loan modification trial payment plan does not reinstate the loan, servicers are not required to report approval or completion of trial repayment plans. In addition, there are no events in VALERI related to trial repayment plans.