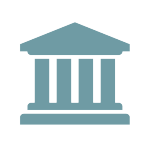 VA Issues Policy Clarification Regarding Closing Disclosure Under TRID
On April 11, 2016, VA issued Circular 26-16-11, which addresses how lenders should complete the Closing Disclosure required under the TILA-RESPA Integrated Disclosure Rule (TRID) for VA loans in order to comply with VA's requirements regarding fees that may be charged to a veteran.
VA allows a lender to charge a veteran: 1) certain "itemized fees and charges" designated by VA (which include appraisal fees, recording charges, credit report, taxes and assessments, hazard insurance, surveys, title examinations and insurance, flood zone determinations and life of loan service, and other items authorized by VA per local variances); and 2) a flat charge not to exceed 1% of the loan amount. However, the flat charge is intended to cover all of the lender's costs and services that are not reimbursable as "itemized fees and charges" (i.e., the "non-allowable" fees). For VA to determine a lender has complied with the above provisions regarding fees and charges, lenders must accurately complete the Closing Disclosure.
VA provided in its Circular two sample Closing Disclosures that clarify how lenders should account for charges to the veteran and charges paid by others (such as lender or seller credits). Exhibit A shows a general lender credit that exceeds 1% for the flat fee, but certain non-allowable charges are still made to the borrower and the lender's credit was not itemized. In Exhibit B, certain credits are itemized in the Seller-Paid and Paid by Others Columns rather than showing these fees as charged to the veteran, and the additional lender credit that is applied does not need to be itemized.
The Circular clarifies that if the Closing Disclosure is completed properly, the lender need not provide additional itemization of lender or seller credits. Also, VA requires a final borrower signed copy of the Closing Disclosure for all loans. The requirements set out in the Circular apply to all VA-guaranteed home loans originated on or after June 1, 2016.
The Circular can be found here: http://www.benefits.va.gov/HOMELOANS/documents/circulars/26_16_11.pdf.