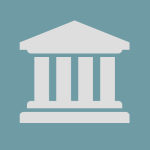 Utah Amends Mortgage Law Provisions
Utah recently amended the Utah Residential Mortgage Practices and Licensing Act (URMPLA), the Utah Appraisal Management Company Registration and Regulation Act (UAMCRRA), and the Utah Real Estate Licensing and Practices Act (URELPA).  Most notably, the amendments include 1) an extension to the statute of limitations for administrative enforcement; 2) removal and introduction of licensing exemptions; 3) modifications to quarterly reporting requirements; 4) new prohibited conduct; and 5) new powers for the Utah Real Estate Commission (the Commission) under certain circumstances.
The effective date of the law (House Bill 196) was May 9, 2017.
The statute extends the statute of limitations for the issuance of any citation for violation of the URMPLA by the Utah Division of Real Estate (the Division) from six months to one year following the occurrence of a violation.  In addition, the bill now specifically requires URMPLA licensees to provide their quarterly report (identifying all lending activities, including all loans originated) no later than 75 days after the last day of the reporting quarter, where before there was no set timeline in the statute.
Also under the URMPLA, the bill adds an exemption for loan processors or underwriters who 1) are not mortgage loan originators and 2) are employees of and under the supervision of licensed entities.  However, it removes licensing exemptions for the following clerical and support duties related to origination:
Receiving, collecting, or distributing information for loan processing or underwriting;
Communicating with a potential borrower;
Word processing;
Sending correspondence;
Assembling files; and
Acting as a loan processor or underwriter (except as an employee of a licensed person).
The bill amends the UAMCRRA by adding that to qualify to be a registered appraisal management company, the company cannot previously have had a license or registration revoked by a government regulatory body at any time, unless the revocation is subsequently vacated or converted.
Further, it is now a violation of the URMPLA and the UAMCRRA to engage in any act or practice that violates appraisal independence as defined in 15 U.S.C. § 1639e or in the policies and procedures of the Freddie Mac or Fannie Mae.
Finally, the bill gives the Commission authorization, with concurrence of the Division, to provide the circumstances under which a person or transaction qualifies for an exemption from a license requirement under the URELPA.
The full text of Utah House Bill 196 can be found here.