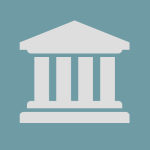 Utah Adopts Collection Agency Amendments
Utah recently enacted a bill repealing certain provisions related to collection agencies. Effective sixty days after the adjournment of the legislative session, these provisions became effective May 3, 2023.
Among other items, the bill repeals provisions addressing:
registration and bond requirements;
the terms, amount, and condition of bonds;
requirements to retain records of registrations and bonds;
penalties for violations;
designations and limits on assignments; and
application requirements, including application fees.
However, the bill does not repeal the provision under Title 12 of the Utah Code addressing limitations and terms of collection fees imposed by creditors and convenience fees imposed by third party debt collection agencies.