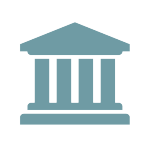 USDA Updates Handbook to Include Conflict of Interest Requirements
The USDA recently updated HB-1-3555 Single-Family Housing Guaranteed Loan Program (SFHGLP) Technical Handbook to clarify lender responsibilities regarding conflicts of interest.
As part of a lender's responsibility to operate responsibly, the USDA added a requirement that lenders must avoid conflicts of interest. The new Handbook requirement states that employees that have an impact on the mortgage transaction are prohibited from having multiple roles or multiple sources of income, either directly or indirectly, in a single Rural Development transaction. The USDA listed examples of such employees, including (i) loan originators, (ii) processors, (iii) underwriters, (iv) appraisers, and (v) inspectors. It appears that this is a non-exclusive list of the types of employees impacted by this rule. The USDA also provided examples of some conflict of interest situations, including:
compensation resulting from an ownership interest in another business that is a party to the same Rural Development transaction; or
compensation earned by a spouse, domestic partner, or other family member that has a role in the same Rural Development transaction.
The new Handbook also made clear that loan applicants who also are employees of the lender may not participate in any part of the loan origination, approval, or closing process on behalf of the lender.
It is important to note that this new update to the USDA Handbook comes after a recent FHA announcement that lessened the conflict of interest requirements for FHA-insured mortgage transactions.