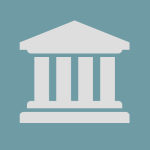 Update: TX Voters Approve Amendments to TX Constitution Provisions Regarding Home Equity Loans
This is an update to a previously written article on Proposition 2, the proposed amendment to the Texas Constitution regarding provisions on home equity loans.  With 68.6% of the total votes cast on November 7, Texas voters approved the passage of Proposition 2, which marks the first changes to the home equity provisions of the Texas Constitution in over fourteen years.
To summarize, Proposition 2:
reduces the fee cap from 3% to 2% but excludes certain charges from the calculation of the cap, for example, appraisal and survey fees, in order to facilitate making smaller dollar home equity loans;
clarifies that subsidiaries of a depository institution, such as a bank, savings and loans association, or credit union, are also authorized lenders who can make home equity loans;
permits the refinancing of a seasoned home equity loan into a rate and term refinance if certain conditions are met;
repeals the prohibition of home equity loans secured by agricultural property; and
deletes HELOC restrictions on future draws to allow advancements until the loan reaches 80% of the home's value.
The changes to Proposition 2 become effective on January 1, 2018.
The previous alert on Proposition 2 is available here.