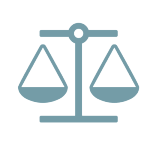 TX Supreme Court Reduces Judgment against Financial Services Company
The Texas Supreme Court recently reversed a judgment of $211 million in equitable relief against a financial services company because an accurate measure of damages was provided to the trial court, precluding the equitable award of recoupment damages.
The underlying suit was brought by a management company against a financial services company that had arranged for the management company to lend $250 million to a residential real estate project in Las Vegas before the 2008 financial crisis. The loan was subject to New York law. Once the housing bubble popped, the management company, together with other lenders, lost their entire investment as the borrower defaulted and the property's value plummeted. In its suit against the financial services company, citing breach of contract and fraudulent inducement, the management company alleged that the financial services company fraudulently inflated the real estate appraisal to induce the management company to make the loan. A jury found in favor of the management company on the count of fraudulent inducement, awarding $40 million in damages. In addition, the court found the financial services company liable for breach of contract. In calculating damages for breach of contract, the trial court found that damages could not be calculated within a reasonable certainty. Instead, the trial court awarded an amount that equated to a recoupment of the management company's investment losses – $211 million in equitable relief.
On appeal, the Texas Supreme Court noted extensive evidence that not only could damages have been calculated, negating the need to award damages based on equitable relief, but that the plaintiffs had in fact provided damage calculations. Relying on the testimony of multiple expert witnesses, plaintiffs had sought $172 million in damages from the jury. Although the two counts in this case were tried separately, the Court found that the breach of contract claim and the breach of implied covenant of good faith and fair dealing within the fraudulent inducement count arose from the same facts. Thus, one of these counts should have been dismissed to avoid duplicative damages, as the trial court's conclusions of law appeared to acknowledge when it found that all of the alleged claims "caused the same amount of damages."
To address this issue of duplicative damages, the Texas Supreme Court affirmed the jury award of $40 million in damages, but held the use of equitable relief where damages could be readily calculated to be inappropriate and accordingly reversed the additional damages for breach of contract.