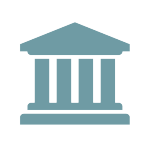 Two Major Credit Reporting Agencies Agree to Pay More Than $23 Million In CFPB Fines and Restitution For Alleged Misrepresentations
The CFPB entered into agreements with two major credit reporting agencies whereby the credit reporting agencies agreed to pay more than $23 million in penalties and restitution for alleged misrepresentations made to customers regarding their credit scores.
The CFPB alleged the two agencies misrepresented the value of the services they provided by telling customers the credit scores they sold them were the same scores lenders typically use to make credit decisions, when in fact they were not.  Contrary to the agencies' alleged representations, lenders instead use a variety of credit scores, and no single credit score or credit score model is used by every lender.
The CFPB also alleged that the agencies deceptively convinced consumers to enroll in subscription programs by falsely advertising that their credit scores and related products were free or cost "only $1."  However, consumers only received a free trial of seven or 30 days, after which they were enrolled in a subscription program.  The consumers were charged a recurring fee if they did not cancel their subscription.  The CFPB claims the recurring fee was not disclosed "clearly and conspicuously" to consumers.
One of the credit reporting agencies also allegedly violated the Fair Credit Reporting Act by forcing consumers to view its advertisements before receiving their credit report.  The Fair Credit Reporting Act prohibits this sort of advertising until after consumers have received their credit report.
The two credit reporting agencies agreed to pay more than $17.6 million in restitution to harmed consumers and $5.5 million to the CFPB in total penalties.  The credit reporting agencies also agreed to change their practices to adequately inform consumers about the nature of the credit scores they provide.  In addition, the agencies will obtain express informed consent before enrolling consumers in their subscription plans, and provide an easy way to cancel products and services.
The CFPB press release can be found here: http://www.consumerfinance.gov/about-us/newsroom/cfpb-orders-transunion-and-equifax-pay-deceiving-consumers-marketing-credit-scores-and-credit-products/.