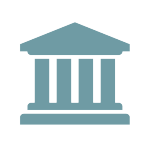 Treasury Report on Nonbank Financials, Fintech, and Innovation
The Treasury Department has issued a report to the President in response to the Core Principles for financial regulation set forth in EO 13772, calling for widespread changes to federally-backed mortgage lending, including changes to mortgage documents, appraisals, servicing, and enforcement.
The 223-page report, entitled A Financial System that Creates Economic Opportunities:  Nonbank Financials, Fintech, and Innovation, contains recommendations designed to:
Embrace the efficient and responsible use of consumer financial data and competitive technologies;
Streamline the regulatory environment to foster innovation and avoid fragmentation;
Modernize regulations for an array of financial products and activities; and
Facilitate "regulatory sandboxes" to promote innovation.
In regards to the mortgage industry, the report calls for a more automated mortgage lending and servicing process to "reduce needlessly costly and burdensome regulatory requirements."  The report recommends Congress increase funding for agencies like the Federal Housing Administration to improve the digitization of loan files, including the acceptance of eNotes, the acceptance of electronic notarization, and the acceptance of digital appraisals conducted with the help of an automated valuation model.  The report calls for changes to FHA servicing practices and changes to the current conveyance framework to reduce costs and increase efficiencies. The report also recommends that FHA, the VA, and the Department of Agriculture explore sharing technology platforms.
Consistent with recent public statements from HUD personnel concerning the appropriate scope of the False Claims Act, the report calls for FHA to clarify the remedies and liabilities lenders and servicers would face under various circumstances, based on the systemic nature of the problem, whether there was involvement or knowledge of the lender's senior management, the overall quality of the originations of a specific lender, and whether or to what extent the loan defect may have impacted the incident or severity of the loan default.
The Treasury press release and report can be found here.