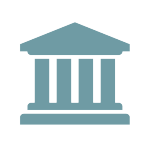 The Defend Trade Secrets Act of 2016 Gives Private Litigants a New Federal Cause of Action for the Misappropriation of Trade Secrets
On May 11, 2016, President Obama signed into law the Defend Trade Secrets Act ("DTSA"), creating a private civil federal cause of action for the misappropriation of trade secrets.  The Act, passed with near unanimous bi-partisan congressional support, will undoubtedly change the landscape of private trade secret litigation, which was previously relegated to various state law regimes.  Notable components of the DTSA include: a broad "ex parte seizure" provision which allows law enforcement to seize misappropriated trade secrets property; unique remedies including compensatory and exemplary damages; an amendment making theft of trade secrets a predicate act under federal racketeering law; whistleblower protection to employees that report suspected violations of law to the government; and specific notice requirements that companies must comply with if they seek exemplary damages.
The primary provision of the DTSA states:
An owner of a trade secret that is misappropriated may bring a civil action under this subsection if the trade secret is related to a product or service used in, or intended for use in, interstate or foreign commerce.
By creating a federal cause for trade secret misappropriation, Congress has opened federal courts up to private litigants. This is notable in two respects.  First, federal courts are more experienced handling complex discovery issues, and thus may be better suited than state courts to oversee nuanced technical issues often involved in trade secret lawsuits.  Second, a uniform body of federal law will develop, providing litigants more certainty when deciding whether to file a misappropriation action.  The DTSA however, does not preempt any state laws concerning trade secrets.  Thus, litigants will still have the option to file claims in state court.
Ex Parte Seizure.  The DTSA is perhaps most notable for its detailed provisions setting forth the procedure under which federal courts may order the seizure of property.  In "extraordinary circumstances," courts may now allow federal and/or state law enforcement officials to seize property, if "irreparable injury" is likely to occur, and if the seizure is "necessary to prevent the propagation or dissemination of the trade secret."  The misappropriated property is then transferred to the custody of the court, and a special master is appointed to facilitate the return of the property.
Damages.  The Act provides compensatory damages for actual losses, and separately for any unjust enrichment that is not included in the calculation of damages for actual losses.  In lieu of traditional compensatory damage measures, the DTSA also provides that "reasonable royalties" may be awarded.  Finally, if the misappropriation is found to be "willful and malicious," a litigant may recover up to two times the amount of compensatory damages.
RICO.  The DTSA makes the theft of trade secrets a "predicate act" under RICO.  This amendment will be particularly salient to companies facing the typical misappropriation case—when an employee leaves the company with trade secrets and works for a competitor.  In that case, the former employee and new company may now face allegations of a racketeering conspiracy to use and/or misappropriate the trade secrets.  RICO provides for treble damages—a potentially heavy blow on top of the DTSA's double damages provision.
Whistleblower Protection and Notice Requirements.  The Act also provides immunity from federal and state trade secret laws if an individual discloses a trade secret to a law enforcement official or attorney, if the purpose of the disclosure is report a suspected violation of law.  Notably, the DTSA sets forth a notice provision that employers must comply with if the employer seeks exemplary damages.  The Act states that any contract or agreement that governs the use of trade secrets must give notice of the DTSA's immunity provision, or must provide a cross-reference to a policy document providing the same.  Accordingly, employers should consider immediately updating all new employment contracts with a DTSA notice provision, and also distributing a policy document to current employees.