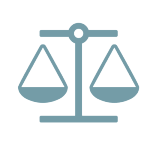 The D.C. Circuit Rules that Proceedings Held by Administrative Law Judges Appointed under the SEC are Constitutional
The D.C. Circuit recently decided on August 9, 2016 that administrative law judges ("ALJs") employed by the Securities and Exchange Commission are mere employees, and not "Officers of the United States", thus their appointments are not covered by the Appointments Clause under Article II, Section 2, Clause 2 of the Constitution. See Raymond J. Lucia Cos. v. SEC, No. 15-1345, 2016 U.S. App. LEXIS 14559 (D.C. Cir. Aug. 9, 2016).
The SEC brought an action against Raymond J. Lucia and Raymond J. Lucia companies ("Lucia") which ultimately ended in sanctions against Lucia for anti-fraud violations of the Investment Advisers Act of 1940 and the rule against misleading advertising. Lucia subsequently petitioned for review of the SEC decision, arguing that the administrative hearing was an unconstitutional procedure because the ALJ who heard the enforcement action was unconstitutionally appointed.
The D.C. Circuit rejected Lucia's argument, finding no indication that Congress intended "officers of the Commission" to be synonymous with "Officers of the United States" under the Appointments Clause. Further, the Court noted that ALJs had not been delegated sovereign authority to act independently of the Commission nor been given the power to bind third parties. The Commissioner of the SEC retains the right of discretionary review, meaning that an ALJ's initial decision is final action of the Commissioner only after the Commissioner acts (or decides not to act). Accordingly, the ALJ's decision in the prior proceeding was decided in a constitutional administrative hearing.
The Court then proceeded to address Lucia's challenges to the Commission's liability findings and its choice on the sanction of the lifetime industry bar. The Court held that Lucia failed to show that the Commission's sanction was unwarranted as a matter of policy or without justification in fact. Thus, the Court denied the petition for review.