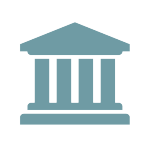 The CFPB Releases Semi-Annual Report Spring 2016
The CFPB recently released the ninth Semi-Annual Report to Congress and the President, providing an update on the agency's efforts to protect consumers in their financial lives.
In the six months covered by the report, the CFPB's supervisory actions resulted in financial institutions providing more than $44 million in redress to over 177,000 consumers. During the same timeframe, the CFPB also announced orders through enforcement actions for approximately $82 million in total relief for consumers who fell victim to various violations of consumer financial protection laws.
The report also provided an update on a number of proposed and final rules issued by the CFPB. In October 2015, the CFPB issued a final rule to implement amendments to the Home Mortgage Disclosure Act ("HMDA"), adding new reporting requirements and clarifying existing requirements. In December 2015, the CFPB issued a final rule making technical corrections to Regulation Z with respect to the Know Before You Owe rule. In January 2016, the CFPB published a notice and request for information regarding HMDA resubmission guidelines. Finally, in March 2016, the CFPB also issued two rules to address the HELP Rural Communities Act.
Additionally, the CFPB published several reports and other publications during this reporting period. These included the annual report of the CFPB student loan ombudsman, the CFPB Diversity and Inclusion Strategic Plan for 2016 – 2020, the 2015 financial literacy annual report, and the CFPB's financial report for FY 2015, the Office of Servicemembers Affairs' semi-annual snapshot of servicemember complaints, the CFPB's biennial report on the consumer credit card market, the CFPB's report on college credit card agreements under the CARD Act, and an independent audit of the CFPB's operations and budget for FY 2015.
The full Semi-Annual Report can be found here: http://www.consumerfinance.gov/data-research/research-reports/semi-annual-report-spring-2016/.