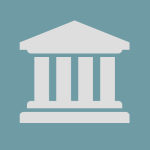 Texas Finance and Credit Union Commissions Adopt Interpretation Amendments to Implement Changes to Home Equity Loan Provisions
The Finance Commission of Texas and the Texas Credit Union Commission recently adopted amended regulations to implement changes to the home equity loan provisions of the Texas Constitution.  As we previously reported, the provisions of the Texas Constitution relating to home equity loans were amended by a measure known as Proposition 2 on November 7, 2017.  The amendments apply to home equity loans entered on or after January 1, 2018 and will be effective on March 29, 2018.
To summarize, the amendments:
replace the current 3% fee cap with a 2% cap and specify that four types of fees are not included in the fee cap: an appraisal fee, a property survey fee, a mortgagee title insurance premium, and a title report fee;
remove the current prohibition on a home equity loan for agricultural property;
add certain subsidiaries of depository institutions to the list of lenders authorized to make home equity loans and replace a reference to a "mortgage broker" with "mortgage banker or mortgage company;"
permit a home equity loan to be refinanced as a non-home-equity loan if four conditions are met: a one-year timing limitation, a limitation on advance of additional funds, an 80% loan-to-value limitation, and a required disclosure to the property owner;
make conforming changes to the required 12-day consumer refinance disclosure; and
remove the 50% limitation on additional debits or advances for a home equity line of credit.
The amended regulations will appear in Title 7, Chapter 153 of the Texas Administrative Code, and are available in full here.