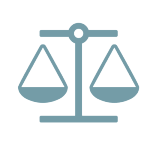 Texas Federal Judge Stays BCFP's Payday Rule
On November 6, 2018, a judge from the U.S. District Court for the Western District of Texas stayed the August 19, 2019 compliance date of the CFPB's Payday Rule until further order of the court.
The case was brought by trade groups against the BCFP alleging that the Payday Rule exceeds the BCFP's statutory authority and violates the Administrative Procedures Act.  Specifically, the trade groups claim that the Payday Rule's ability-to-repay requirement restricting payday loans to borrowers who have sufficient net income to satisfy all other financial obligations and repay the loan within its term harms consumers who rely on payday loans because of their varying net income.  Moreover, the trade groups allege that that Payday Rule would essentially eliminate the entire industry rather than protect consumers.
The court previously granted the parties' joint motion to stay the litigation, but denied the parties' request to stay the August 19, 2019 compliance date for the Payday Rule.  The court directed the parties to file joint status reports every 60 days informing the court about proceedings related to the Payday Rule and the litigation.  On June 21, 2018, the Plaintiffs, by an unopposed motion, requested the court reconsider the requested stay of the Payday Rule's compliance date, which the court denied.  On August 17, 2018, the parties filed a join status report where the BCFP reported to the court that it intended to issue notices of proposed rulemaking by early 2019.  The court maintained the stay of litigation and ordered the parties to file another joint status report on or before October 31, 2018.  On October 26, 2018, the BCFP reported in the joint status report that it intends to issue notices of proposed rulemaking in January 2019 to reconsider the Rule and to address the Payday Rule's compliance date.  The BCFP also informed the court that it publicly announced its plans to propose revisiting the Rule's provisions. Considering the information from the October 26, 2018 joint status report, the court reconsidered the June 12, 2018 order denying the request to stay the Payday Rule's compliance date and concluded that to prevent irreparable injury to the Plaintiffs, a stay of the Payday Rule's compliance date was appropriate.
The case is Community Financial Services Association of America Ltd., et al. v. Consumer Financial Protection Bureau et al., No. 1:18-cv-00295 (W.D. Tx).