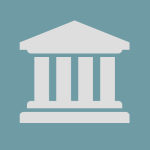 Texas Adopts Revised Recordkeeping Rules for Licensees and Registrants
Texas recently adopted revised rules relating to recordkeeping under its Residential Mortgage Loan Company Licensing Act, and the Mortgage Banker Registration and Residential Mortgage Loan Originator License Act.  The rules amended 7 Texas Admin. Code §§ 80.204 & 81.204.
The revised rules establish a new requirement that records be stored at the main office of the mortgage banker or company's MU1 filing under "Books and Records Information" in the NMLS, and provides that such records are to be maintained using a physical, electronic, or digitally imaged recordkeeping system, or a combination thereof. The revised rules also clarify the requirements concerning the books and records that a licensee or registrant must maintain. For example, the "residential mortgage loan file" requirements now offer greater detail as to what the file must contain at a minimum, and includes specific documentation that must be retained when the loan is a reverse mortgage, a home improvement loan, a wrap mortgage, a home equity transaction, or is subject to TILA or RESPA. The rules went into effect on May 14, 2022.