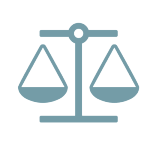 Tenth Circuit Upholds Claim Preclusion on a TILA Rescission Claim
The U.S. Court of Appeals for the Tenth Circuit recently rejected a borrower's rescission claim under the Truth in Lending Act (TILA) because of claim preclusion, concluding that failure to raise this claim in previous litigation precluded raising it in the subsequent case.
Under TILA, a borrower retains a right to rescind on certain credit transactions involving a security interest in the borrower's primary residence, which is extended to three years in a narrow set of circumstances, including the borrower timely filing a notice of intent to rescind.
This lawsuit involved Plaintiffs' notice of intent to rescind a defaulted loan agreement secured on a deed of trust because of Plaintiffs' belief that their lender failed to make all TILA-required disclosures.  Plaintiffs' lender responded to the notice by stating that it would not afford the notice any significance and proceeded to assign the deed of trust to Defendants, who commenced foreclosure proceedings.  After filing for foreclosure, Plaintiffs filed a complaint to quiet title and a complaint for reconveyance of deed of trust in Colorado state court where Plaintiffs did not raise the argument that the deed of trust was void due to the notice of rescission.  The action was dismissed and the foreclosure proceedings continued.  Plaintiffs' home was sold in a foreclosure sale.
In the present case, filed subsequent to the Colorado state litigation mentioned in the previous paragraph, Plaintiffs sought to rescind the foreclosure of their home in light of the notice of intent to rescind the loan transaction.  The district court concluded that because Plaintiffs did not raise the argument that the deed of trust was void because of the previous notice of rescission, they were precluded from raising that argument in this case.
The full text of the decision may be found here.