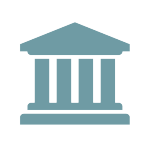 Swiss Bank Enters $30 Million Settlement with SEC Over Corrupt Hiring Practices
A multinational bank recently agreed to pay the U.S. Securities and Exchange Commission nearly $30 million to settle claims that the bank unlawfully hired friends and family of Asian government officials in an attempt to secure business from state-owned entities.  The SEC brought the proceedings on the grounds that the bank's hiring practices violated the anti-bribery and internal accounting controls provisions of the Foreign Corrupt Practices Act.
The SEC found that, over a six-year period, the bank offered employment to individuals at the request of certain foreign government officials with the intent to influence those officials to bring the bank business from the state-owned entities of which they were executives or foreign government ministers.  Senior managers of the bank took steps to make it appear that these individuals were hired based on merit, but often made the decision to hire a candidate prior to and independent of any formalities.  This process resulted in new hires who never underwent review by the bank's legal and compliance department, and while the bank maintained written compliance policies that prohibited such referral hiring, the policies were not enforced as a result of insufficiently maintained internal accounting controls.
The SEC has ordered the bank to pay almost $25 million in disgorgement and more than $4.8 million in prejudgment interest.  The bank's Hong Kong subsidiary executed a separate but related non-prosecution agreement with the Department of Justice, in which it agreed to pay a $47 million criminal fine.
A copy of the order is available here.