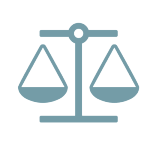 Supreme Court Holds the Federal Arbitration Agreement Applies to Contract Formation
In Kindred Nursing Centers v. Clark, the Supreme Court held that the Federal Arbitration Act ("FAA") applied to contract formation as well as contract enforcement.  The Supreme Court found that the Kentucky Supreme Court's so-called clear-statement rule violated the FAA by singling out arbitration agreements for disfavored treatment.
The Kentucky Supreme Court found in this consolidated case that a power of attorney could only bind its principal to an arbitration agreement if the power of attorney "expressly so provided." The U.S. Supreme Court found that this singled out arbitration agreements in violation of the FAA. The respondents argued that the clear-statement rule affected only contract formation, and that the FAA does not apply to contract formation. In her majority opinion, Justice Kagen quickly dismissed this argument stating that the "FAA cares not only about the 'enforcement' of arbitration agreements, but also about their initial 'validity' […] Precedent confirms the point."
The entire opinion can be found here: https://www.supremecourt.gov/opinions/16pdf/16-32_o7jp.pdf.