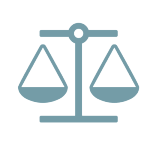 Supreme Court Declines to Review 9th Circuit Ruling that the National Bank Act does not Preempt California's Escrow Interest Law
On November 19, 2018, the U.S. Supreme Court denied a national bank's petition for certiorari to review a decision by the Ninth Circuit, which held that the National Bank Act does not preempt California's state escrow interest law.  The state law – California Civil Code § 2954.8(a) – requires lenders to pay interest at a rate of at least 2% per year on mortgage escrow accounts.  The national bank filed the petition for certiorari following the Ninth Circuit's denial of its petition for rehearing en banc.
Our discussion of the Ninth Circuit's decision in Lusnak v. Bank of America, N.A., and a copy of the opinion, can be found here.