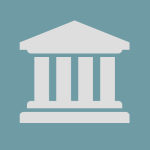 State Regulators Sue OCC over Fintech Charter
On April 26, 2017, the Conference of State Bank Supervisors ("CSBS") filed a complaint in the D.C. federal district court against the Office of the Comptroller of the Currency ("OCC") that challenges the OCC's recent decision to create new special-purpose national charters for fintech companies (the "Nonbank Charter Decision"). CSBS is a nationwide organization composed of state financial regulators who regulate state-chartered financial institutions and non-bank entities engaged in lending activities.
In the lawsuit, the state financial regulators claim that the OCC's proposed special-purpose charter, which would pull chartered nonbank fintech companies into the national banking regulatory system and potentially allow such companies to operate outside of state administrative supervision and enforcement laws, exceeds its "limited authority" under the National Bank Act ("NBA") to charter entities that are not bankers' banks, credit card banks, and trust banks. In announcing the Nonbank Charter Decision, the OCC claims that it has authority to grant charters for special-purpose banks under the NBA and a regulation promulgated by the OCC itself in 2003, 12 C.F.R. § 5.20(e)(1) (stating that the OCC may charter a special-purpose bank that limits its activities to "any other activities within the business of banking," as long as that the special-purpose bank conducts "at least one of the following three core banking functions: Receiving deposits; paying checks; or lending money.")
The CSBS complaint alleges that the OCC's Nonbank Charter Decision is unlawful on the grounds that:
The OCC is not empowered by the NBA or other statutory authority to charter institutions that do not engage in the business of banking, which requires, at a minimum, receiving deposits.
The OCC may only charter special-purpose national charters for nondepository institutions upon specific authorization by Congress.
The OCC lacks authority to charter non-depository entities based on its own regulations (i.e., 12 C.F.R. § 5.20(e)(1)).
The OCC's Nonbank Charter Decision is a "rule" that was improperly reached without following proper notice and comment procedures required by the Administrative Procedure Act ("APA").
The OCC's Nonbank Charter Decision is "arbitrary, capricious, and an abuse of discretion" in further violation of the APA, which requires agencies to apply "reasoned decision making" when adopting new rules.
The OCC's Nonbank Charter Decision is unconstitutional under the Supremacy Clause and Tenth Amendment.
The relief sought by the CSBS includes a declaration that the OCC's Nonbank Charter Decision is unlawful under the NBA and an injunction prohibiting the OCC from taking further action toward the creation or issuance of any special-purpose charters to fintech companies.
The text of the full CSBS complaint is available here: https://www.csbs.org/news/press-releases/pr2017/Pages/042617.aspx.