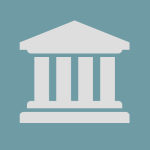 State of Nebraska Enters Consent Order with Payday Lender over Alleged Unfair and Deceptive Practices
The state of Nebraska recently entered into a consent order with CashCall, Inc., Delbert Services Corporation, WS Funding, LLC, Western Sky Financial, LLC, and the companies' respective owners, settling allegations of unfair and deceptive acts and practices.  The State alleged that the companies worked together, without proper licensure, to make usurious internet loans, with APRs ranging from 89% to 342%, and charged unlawful origination and other fees.
The terms of the settlement require the companies to establish a consumer restitution fund in the amount of $950,000 in order to repay excess interest and fees, and also required a $150,000 penalty payment to the State.
Additionally, $557,000 worth of loans taken out by Nebraska consumers and currently held by one of the companies will be forgiven, and credit reporting agencies must be notified to amend credit histories appropriately.  The companies are prohibited by the consent order from lending in the state until the terms of the order have been complied with.