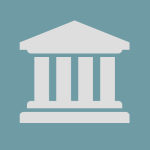 State Bank Supervisors Seeks Public Comment on Model Payments Legislation
On October 10, 2019, the Conference of State Bank Supervisors (CSBS) announced it is seeking public comment on proposed language for model legislation regarding state money transmission and payments regulation. The submission of comments by November 1, 2019, is encouraged.
The CSBS notes that model payments legislation and standards are part of several recommendations of its Fintech Advisory Panel. It also is part of the CSBS Vision 2020 Initiative to streamline multistate licensing and supervision for nonbanks.