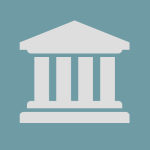 SRR to Make Changes to National Test for MLOs
The State Regulatory Registry (SRR) is implementing changes to the National Test. These changes take effect on April 5, 2021.
Based on a survey of responsibilities, roles, and job functions of mortgage loan originators, the SRR decided to make certain changes to the weight of content questions on the National Test as follows:
Federal Mortgage-Related Laws: Currently 23%, changing to 24%
General Mortgage Knowledge: Currently 23%, changing to 20%
Mortgage Loan Origination Activities: Currently 25%, changing to 27%
Ethics: Currently 16%, changing to 18%
Uniform State Content: Currently 13%, changing to 11%
In addition, the new test will have fewer pretest questions, which are random questions throughout the test, but are not scored. The total number of questions on the test and the time allotted for the test will not change. Additional information on the proposed changes to the National Test can be found here.