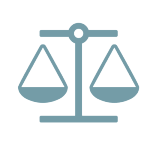 Southern District of New York Rules CFPB Structure Unconstitutional
The U.S. District Court for the Southern District of New York recently ruled that the CFPB's structure is unconstitutional.  The decision runs contrary to a January ruling from the U.S. Court of Appeals for the District of Columbia Circuit, sitting en banc.
The case, initiated by former CFPB Director Richard Cordray and former New York Attorney General Eric Schneiderman, claims that a national settlement advance firm violated the Consumer Financial Protection Act and New York state law.
The CFPB was created by Title X of the Dodd-Frank Act as an independent agency headed by a single director removable only for cause.  The question of whether such a structure is constitutional was raised in the D.C. Circuit Court of Appeals.  The en banc majority found the structure to be constitutional and upheld the statute.
Here, the district court concluded that the structure violates the Constitution's separation of powers clause, adopting portions of the D.C. Circuit's en banc dissents, as well as the original panel opinion from the D.C. Circuit.  The judge explained, "[B]ased on considerations of history, liberty, and presidential authority . . . the CFPB 'is unconstitutionally structured because it is an independent agency that exercises substantial executive power and is headed by a single Director.'"
The district court also held that severability is insufficient to remedy an unconstitutional agency structure.  The judge explained, "A severability clause 'does not give the court power to amend' a statute. Nor is it a license to cut out the 'heart' of a statute."  Instead, the court determined that Title X should be stricken in its entirety.  The Court dismissed the CFPB's claims.
However, the court rejected the defendants' remaining arguments on the motion to dismiss, concluding that the complaint alleges plausible claims otherwise.  The case will proceed as an action brought solely by New York's Attorney General.
The opinion, CFPB v. RD Legal Funding, is accessible here.