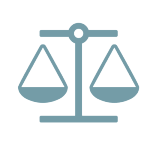 South Carolina Supreme Court Issues Declaratory Judgment on the Unauthorized Practice of Law in Real Estate Transactions
On July 19, 2017, the South Carolina Supreme Court issued a declaratory judgment finding a nondepository mortgage lender ("lender") and a title agency did not commit the unauthorized practice of law during refinancing transactions because a South Carolina licensed attorney was involved at every critical step of the closing process.
Under the lender's refinance procedure, if the potential borrower did not specify legal counsel to represent him or her in the transaction, the lender engaged a title agency who provided the necessary settlement services.  First, the title agency contracted with a non-attorney abstractor who prepared a title examination report that a South Carolina licensed attorney reviewed and signed electronically.  Next, the title company used the abstract to create a title commitment which it provided to the lender.
Thereafter, the title company and lender prepared the closing documents which the closing attorney reviewed prior to closing.  A South Carolina licensed attorney performed the closing.  Once the attorney completed the closing, he or she returned the closing document to the title agency along with detailed instructions on recording certain documents and disbursing loan proceeds.  Once funds were disbursed, the title agency provided the closing attorney with a closing ledger, which he or she used to verify the disbursement of funds.  Once the land records were filed with the proper county office, the title agency mailed a certified copy of the recorded documents to the closing attorney for review.
The Court found that the South Carolina licensed attorneys involved in the process maintained their independence and were not controlled by the lender or the title agency.  Furthermore, the Court found that the lender and title agency took the appropriate steps to ensure their actions complied with South Carolina unauthorized practice of law rules.