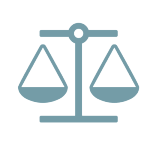 Seventh Circuit Finds Sexual Orientation to be Protected Class
On April 4, 2017, the U.S. Court of Appeals for the Seventh Circuit, overturning longstanding precedent, became the highest court to hold that discrimination on the basis of sexual orientation is a form of sex discrimination under Title VII of the Civil Rights Act of 1964 ("Act"). The Seventh Circuit, in so holding, created a circuit split.
The facts in Hively v. Ivy Tech Community College were straightforward. Appellant, who was openly lesbian, taught part-time as an adjunct professor at a community college beginning in 2000. Between 2009 and 2014, appellant applied for at least six full-time positions, but was unsuccessful. In July 2014, appellant's part-time contract was not renewed. Appellant believed she was discriminated against based on her sexual orientation, and filed a lawsuit in the U.S. District Court for the Northern District of Indiana alleging violations of the Act. The district court dismissed the case with prejudice on the basis that sexual orientation was not a protected class under the Act, and a Seventh Circuit three judge panel affirmed. The Seventh Circuit subsequently granted appellant's request for a hearing en banc.
The question at issue was whether the existing case law precedent, which excluded sexual orientation as a form of "sex" discrimination under the Act, was still valid. The Seventh Circuit acknowledged that discrimination based on sexual orientation has traditionally been considered as distinct from sex discrimination under the Act. It noted, however, that Supreme Court decisions over the last two decades, including those prohibiting gender stereotyping and same sex harassment, and recognizing a constitution right for same sex couples to marry, called into question the existing precedent's validity.
The Seventh Circuit concluded, based on the logic of the Supreme Court decisions, as well as the "common-sense reality" that it is impossible to discriminate on the basis of sexual orientation without discriminating on the basis of sex, that the existing precedent should be overturned. In so concluding, the Seventh Circuit found that the appellant, in alleging that she was not promoted due to her sexual orientation, had properly stated a sex discrimination claim under the Act. In light of this finding, the Seventh Circuit reversed the district court's judgment and remanded the case for further proceedings.
This decision puts the Seventh Circuit at odds with the Eleventh Circuit, which recently held, in Evans v. Georgia Regional Hospital, that the Act does not prohibit discrimination based on an employee's sexual orientation. The decision also puts the Seventh Circuit at odds with the Second Circuit, which recently declined to hold, in Zarda v. Altitude, that discrimination based on sexual orientation constituted discrimination based on sex for purposes of the Act.
The Seventh Circuit's April 4, 2017 opinion can be viewed here: http://media.ca7.uscourts.gov/cgi-bin/rssExec.pl?Submit=Display&Path=Y2017/D04-04/C:15-1720:J:Wood:aut:T:fnOp:N:1942256:S:0