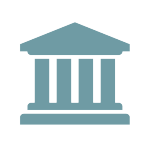 Senate Votes to Repeal CFPB's Arbitration Rule
The U.S. Senate voted on Tuesday night to repeal the CFPB's arbitration rule, by a vote of 51-50 (Vice President Pence cast the deciding vote).  The Senate has now joined the House of Representatives in voting to repeal the CFPB's rule, and the measure now goes to President Trump for his signature.  President Trump has indicated his approval of such a measure in the past, and is expected to sign the bill.
See WBK's alert on the CFPB's Arbitration Rule here.