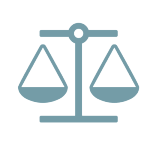 SCOTUS: Title VII's Charge-filing Rule is not a Jurisdictional Requirement
In a unanimous decision, the U.S. Supreme Court recently ruled that Title VII's charge-filing rule was a nonjurisdictional claim-processing rule, and not a jurisdictional requirement that can be raised at any stage of a proceeding. Further, the Court held that because the petitioner only raised the charge-filing requirement issue after the remand to the district court in the first appeal, and during the motion to dismiss, it was waived as it was not timely asserted.
Under Title VII's charge-filing requirement, employees who allege that they have been subjected to unlawful treatment are required to file a charge with the Equal Employment Opportunity Commission (EEOC), or an equivalent state or local agency, prior to bringing suit in court.
The respondent-complainant in this case filed an intake questionnaire and charge with the Texas Workforce Commission for alleged sexual harassment and retaliation. While this charge was pending, respondent's employment with her County employer was terminated after she failed to report to work. Instead of amending her charge of sexual harassment and retaliation, the respondent tried to add her religious discrimination claim through a handwritten update to her intake questionnaire. Soon after, the respondent sued the County in federal district court in January 2012 alleging discrimination on the basis of religion and retaliation for reporting sexual harassment.
In September 2013, the County obtained summary judgment on all claims. On appeal, the U.S. Court of Appeals for the Fifth Circuit affirmed as to the retaliation claim, but reversed as to her religion-based discrimination claim. The County filed a petition for certiorari, which was denied by the U.S. Supreme Court in 2015. Upon remand to the district court, the County filed a motion to dismiss the religious discrimination claim by asserting that the district court lacked jurisdiction because the respondent's EEOC charge did not state a religion-based discrimination claim. The district court agreed, holding that the charge-filing requirement with respect to the religious discrimination claim was jurisdictional. The Fifth Circuit disagreed, and the Supreme Court granted the County's second petition for certiorari.
In affirming the Fifth Circuit, the Court reasoned that the charge-filing requirement is akin to other nonjurisdictional requirements, such as, directions to raise objections in an agency rulemaking before asserting them in court or to follow procedures governing copyright registration before suing for infringement. The court noted that truly "jurisdictional" requirements are those that establish the classes of cases a court may or may not entertain (subject matter jurisdiction) and the persons over whom the court may or may not exercise adjudicatory authority (personal jurisdiction).